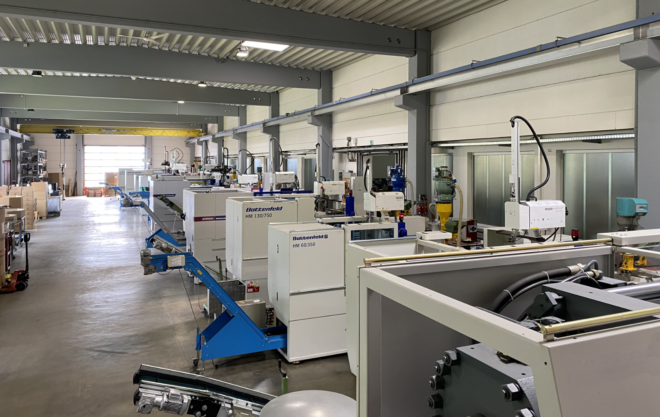 With effect from April 1, 2020, Febu GmbH from Burbach took over the operations of Hermann Schmidt GmbH & Co. KG from Biedenkopf in central Hesse. The exact Beratung GmbH from Wetzlar has accompanied the succession of the medium-sized company Hermann Schmidt, which was founded in 1955. The company's activities include the development and production of plastic injection molded parts. For more than 22 years the company has been managed by Stephan Schmidt, industrial foreman plastics and kaut-schuk, who took over the company from his family.
Febu GmbH, represented by the managing director Andreas Fey, comes from the industry environment and wants to keep the company location in its original form. The family-owned company is engaged in the production of stamped and plastic parts and wants to expand the field of plastic processing by purchasing the company. The Febu GmbH has its company headquarters in the Burbach, about 40 kilometers away.
Andreas and Henrik Fey have founded Hermann Schmidt GmbH & Co. KG with all its previous employees, operating equipment and business premises. Stephan Schmidtist will initially continue to work in an advisory capacity. Financial details were not disclosed.
Source: https://www.ihk-lahndill.de/share/flipping-book/4867960/index.html#page/36